Designer Spotlight: Say-Oh Eyewear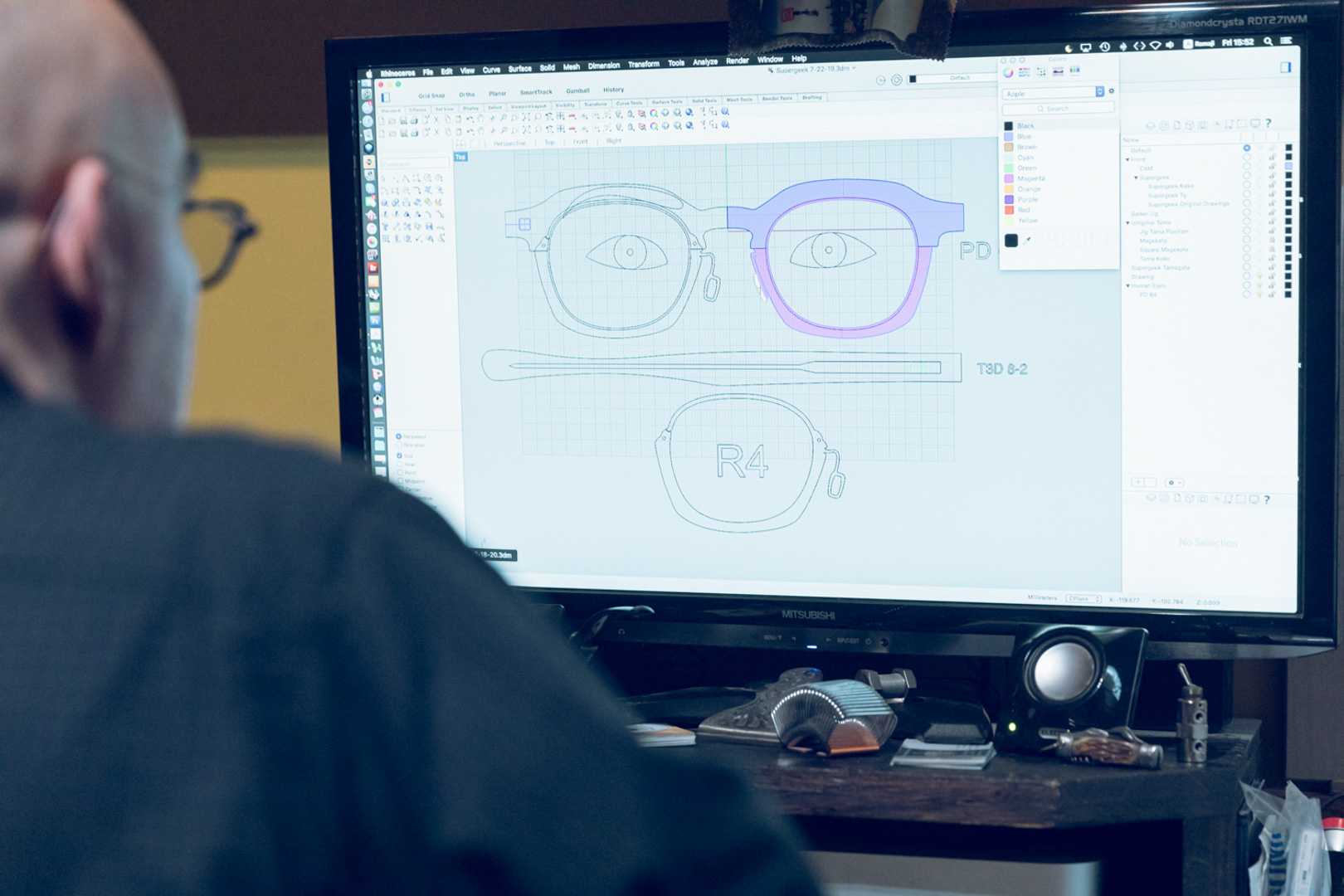 June 10, 2022
Say-Oh is a uniquely tasteful eyewear collection built on time-tested manufacturing principles that 'bring the craftsman closer to the user'. Handcrafted in Sanjō, Japan by a small tightknit team, they have the rare ability to produce an acetate frame from start to finish in their own workshop. By rejecting the modern impulse to automate and mass produce their product, each frame is carefully constructed, resulting in a noticeable quality that inspires confidence in the wearer.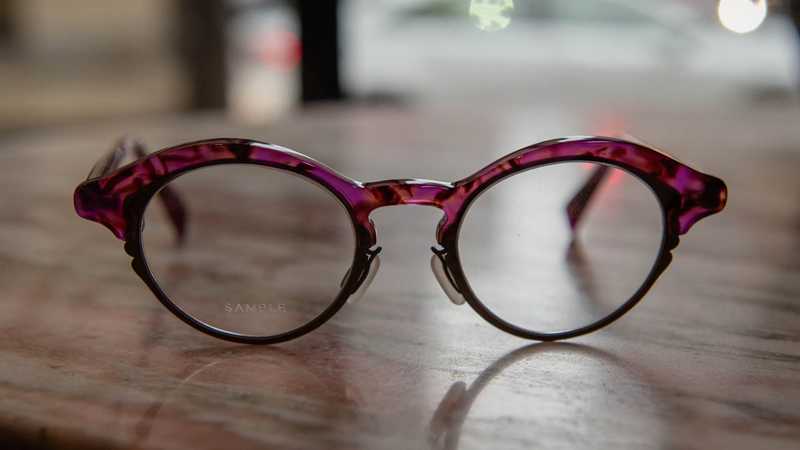 Model bewitched in color c04
The company was founded by Christopher Esposito, who fell in love with Japan after travelling to the country on an assignment as a research scientist. What was intended to be a two year stay has spanned multiple decades where he met his wife, started a family, and built a business crafting specialty eyewear and furniture. Say-Oh is a passion project at it's core, and we're delighted that Chris was kind enough to take some of our questions.
Did you have an interest in eyewear design before moving to Japan? What sparked your passion for the craft? 
Not specifically eyewear.  I have always loved building and designing things. My work as a carpenter as a child was a revelation which then led me to design and build furniture as a hobby. I also designed photolithographic dielectric resins and plating chemistry for the electronics industry.  I kind of backed into eyewear and was hooked.  I started my business as an import distributor for outdoors products which included sunglasses.  From there we started cutting sun lenses, then importing eyewear, then having eyewear made for us here in Japan and finally the rabbit hole of design and crafting eyewear ourselves.  I felt an instant connection with acetate.  It is very much like wood.  It is a "living" material - it moves and breathes with changes in temperature and humidity, and burnishing creates a finish with a deep shine not obtainable on other materials. From the design standpoint, eyewear should be straight forward - two holes in a piece of plastic, but it is far from that.  Changing a line a quarter of a millimeter or changing how a bridge is wowed out, or how round a polish is completely changes how a frame looks and wears, add color to that and you have infinite possibilities - it has become an addiction.  
It's easy to take for granted the level of creativity, care and labor that goes into making handmade eyewear. Can you briefly describe the process of producing one of your acetate frames? 
No.  Not that I can't explain it, just that I can't explain it briefly.  It should be simple - two holes and two hinges. I thought it would be easy, it is anything but.  It is often said that there are more than 100 steps in creating a piece of eyewear… I thought that was an overstatement until I actually tried it…

It all starts with the acetate.  Every acetate behaves differently.  There are differences between each acetate manufacturer and where the acetate is made.  Japanese acetate is harder and requires more heat to work, some Italian is softer, and some likes to move around like crazy.  

Simply put, you then cut the front material and the temples, insert core wires in the temples, bend the front, attach the hinges, run the parts through polishing barres (multiple steps), cut the joint where the front meets the temples, fit everything together, polish and polish and polish and polish…then print, fit lenses, and adjust.  Along the way there are heat treatment steps, washing steps, covering hinges, drilling, filing, bending, riveting, welding, it still amazes me that it takes so long to make something that seems so simple…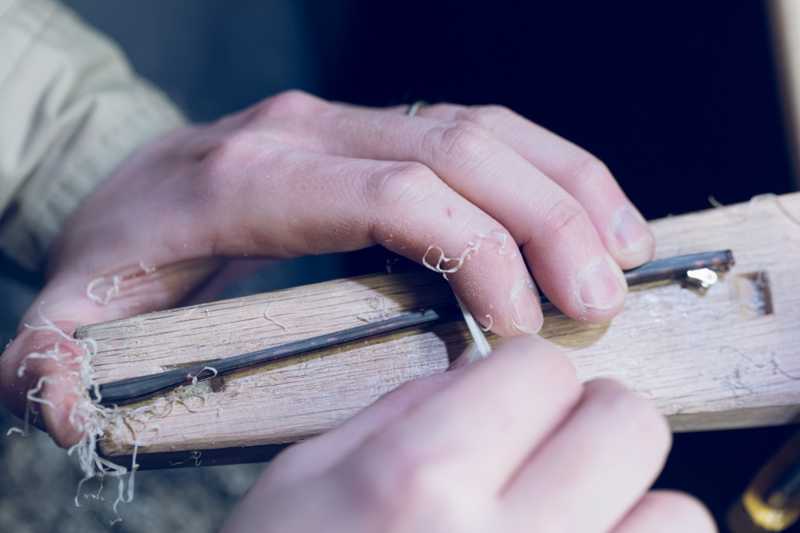 Though individual styles vary widely in shape, size and color, the broader collection maintains an excellent sense of cohesion. What can you point to that creates this effect?
We do have a broad collection and use a lot of different materials and have several people doing the design, so one would think the collection would appear disjunct.  I believe the cohesion in the collection comes from the honest construction methods and the fact that I and our other designers share the same love for eyewear and the Japanese aesthetic.  Tada, Hiromi and I spend a lot of time talking and looking at eyewear from around the world and through history.  We also appreciate subtlety in both design and color and all believe that truly great eyewear isn't a stand alone product. At the end of the day it is how it looks on, and how it brings out each persons personality rather than dominating it.  Even though I am the primary designer and provide the overall vision, I give them the freedom to design and color their creations as they like. I also listen to their opinions and include them in my designs.  By playing off each others strengths and tastes, we have been able to weave a cohesive thread through a collection that runs from colorful and whimsical through light and classic to retro-neo steam punk.
It's no secret that mass production and monopoly is a big concern in today's eyewear industry.  What keeps you confident in the future of independent eyewear? 
We are all marketed to and told what to like, how to dress, what to look like from a young age - pressed into a mold as it were.  Mass marketing and celebrities/influencers force the direction of fashion and therefore mass-appeal.  For most, they are happy with this, but eventually, many will realize that it isn't them, they will feel The Matrix like "iwakan" (in Japanese) - feeling out of place or a sense of discomfort, those are our customers.  

Furthermore, I think we are all seeking connection.  Mass produced, mass marketed products tend to be far removed from the consumer - they are made by numerous people in multiple factories, each step carried out by a single person who has no vision of what the end product or end user looks like.  Eyewear is very personal.  As our social reach becomes broader and broader though the internet and social media, the tendrils become thinner and thinner. So while our sphere is broadened, it also becomes shallower.  Bringing those who create and make the products that become part of our lives closer gives a deeper, more satisfying experience.   There are many who feel that a hundred likes from a picture on an Instagram post has less value than a compliment over a cup of coffee from a true friend, those are our customers.

Yes, mass production, monopoly, and the "20/Happy" movement is currently the way of the world, but that is also what drives many who crave something more, something more satisfying, something authentic, and that is the gap we try to fill.
Say-Oh is available now at Modern Eye Center City.
Photos courtesy of Say-Oh Eyewear
https://www.say-oh.com/
Share:
More Posts