Philly Loves PAWS 2023: Shop Eyewear, Save Lives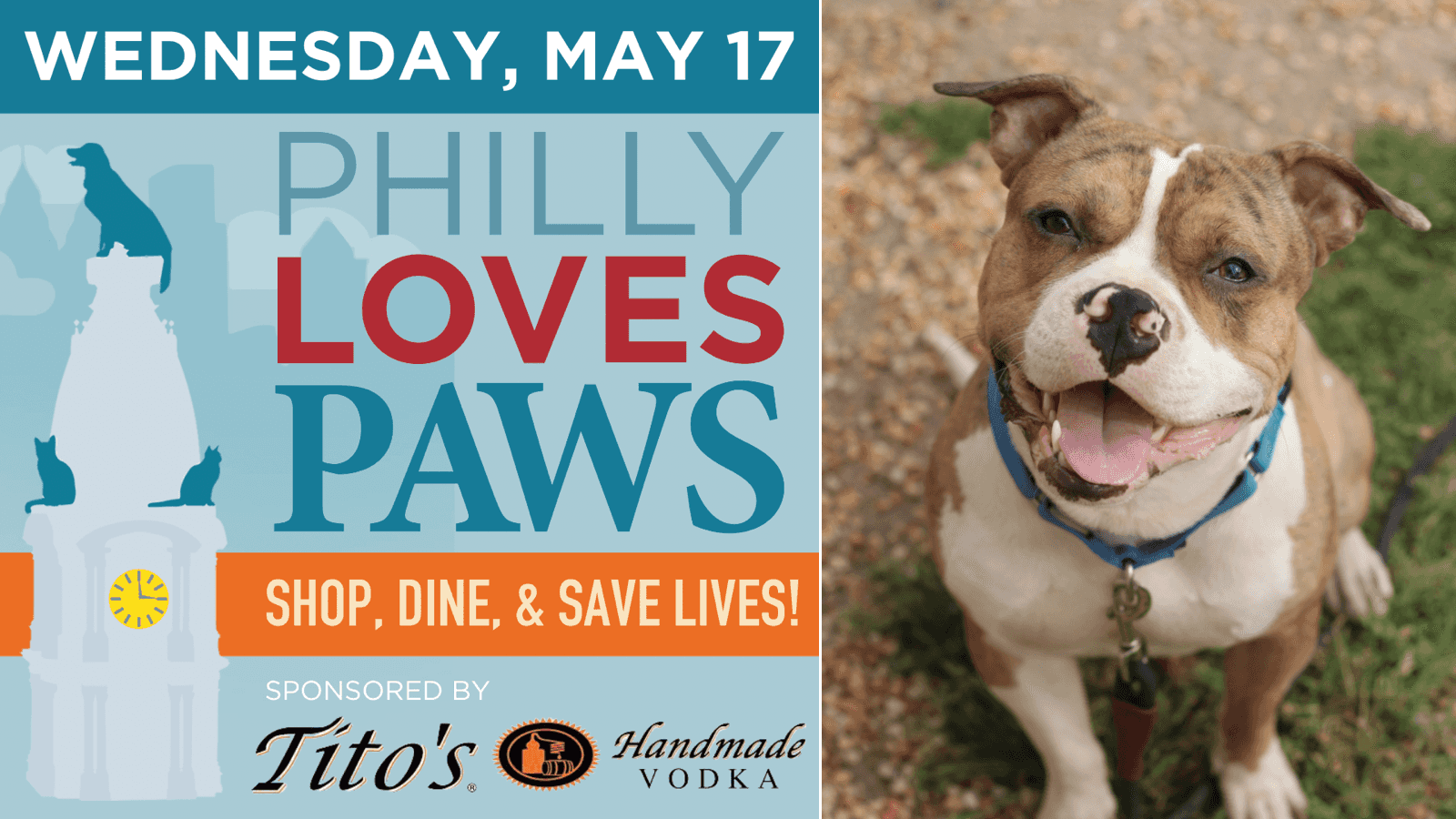 May 09, 2023
Attention, Philadelphia eyewear enthusiasts and animal lovers! Save the date for the Philly Loves PAWS 2023 event on Wednesday, May 17th. As a longstanding partner, Modern Eye is honored to participate in this year's event. Both Modern Eye locations are joining in, pledging 20% of eyewear sales on the event day to support PAWS' incredible work in our community. Let's unite in our efforts to create an impact for our city's homeless and at-risk pets, all while exploring our meticulously curated and distinctive eyewear collections.
Philly Loves PAWS: Supporting a No-Kill City
Philly Loves PAWS is an annual fundraising event that unites over 100 participating businesses to support PAWS, Philadelphia's leading rescue partner. A diverse array of restaurants, shops, and service providers throughout the city contribute at least 10% of their proceeds to help make Philadelphia a no-kill city, where every healthy and treatable pet is guaranteed a home. Tito's Handmade Vodka is the proud sponsor of this year's event.
PAWS: Compassionate Care for Philadelphia's Pets
The Philadelphia Animal Welfare Society (PAWS) is a 501(c)3 non-profit organization that rescues homeless and at-risk pets in the city. As the largest rescue partner in Philadelphia, PAWS also offers affordable, basic veterinary care to pet owners and rescue organizations lacking access to such services. PAWS annually finds loving homes for thousands of animals in need and enables thousands of families to keep their cherished pets. Visit https://phillypaws.org/ to learn more about PAWS and their work.
PAWS' Impact: Celebrating Progress In 2022
PAWS made significant strides by rescuing 2,309 homeless pets, including 2,091 cats and 218 dogs, and serving 26,348 clinic patients at their Grays Ferry and Northeast locations. PAWS' efforts depend entirely on private funding, with the generosity of individuals, corporate partners, media, and foundations for support.
Support PAWS at Modern Eye on May 17th
Visit Modern Eye on Wednesday, May 17th, to browse our unique eyewear collections and contribute to this vital cause. By supporting PAWS through your purchase, you're making a real difference in our community, helping to reduce and eventually eliminate the unnecessary euthanasia of healthy and treatable pets in Philadelphia. Let's work together towards making Philly Loves PAWS 2023 a success and bring Philadelphia one step closer to becoming a no-kill city for our beloved pets.
Share:
More Posts